2011, Brač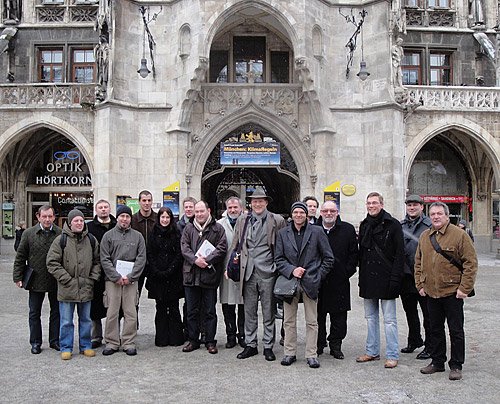 Im Rathaus zu München kamen im Januar 2010 bei klirrender Kälte alle auserwählten Aspiranten zusammen mit dem EACD-Komitee zusammen, vor ihrer Entsendung auf die 2. Tournee der EACD zu einem European Master of Craft.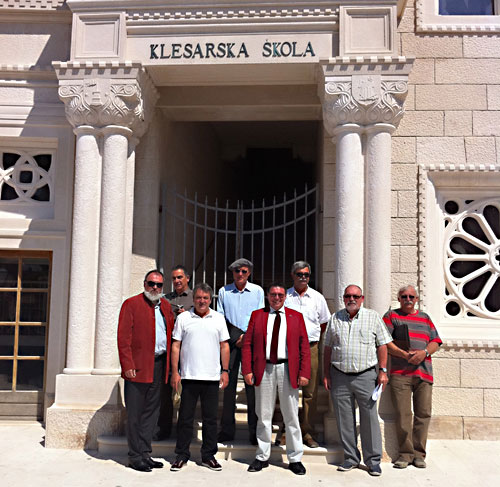 On May 14, 2011, the executive committee convened, this time in front of the entrance to the stonemasons' school, under the Dalmatian sun.
For teaching purposes, the material used is limestone from quarries on Brač, and the work involves almost everything that can be made using stone, from sculptures to everyday objects.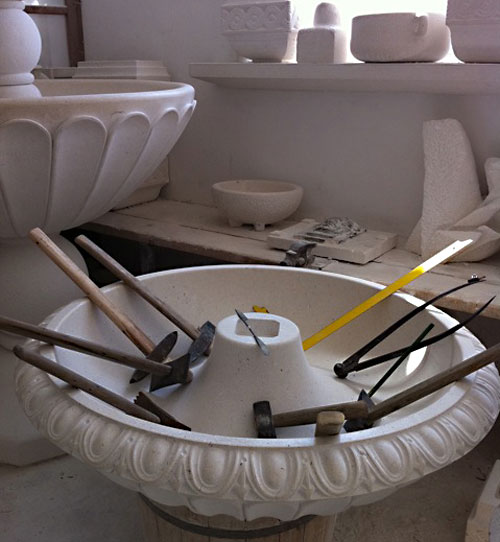 Traditional technologies are nurtured by means of suitable hands-on application. When it comes to manual work, there is no "virtual" substitute for acquiring a real feel for a material.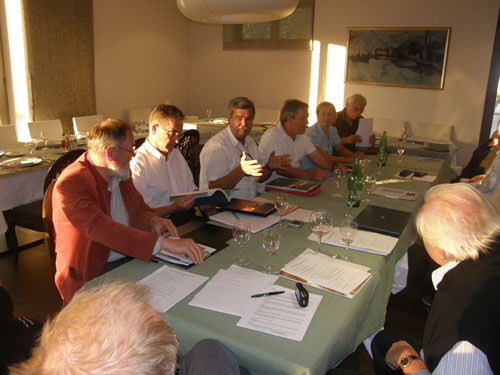 Tonči Vlahovič (centre), director, was a congenial host and a participant at the extended meeting, at which the executive committee had plenty to discuss and also made preparations for the plenary meeting to be held in Vienna in September 2011.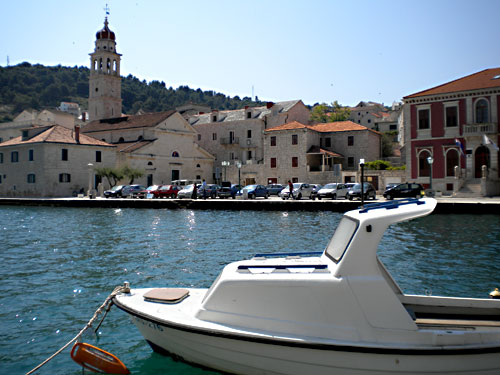 In 2004, the EACD held its first plenary meeting on the island of Brač in Croatia. The more than 100-year-old stonemasons' school is directly beside the sea.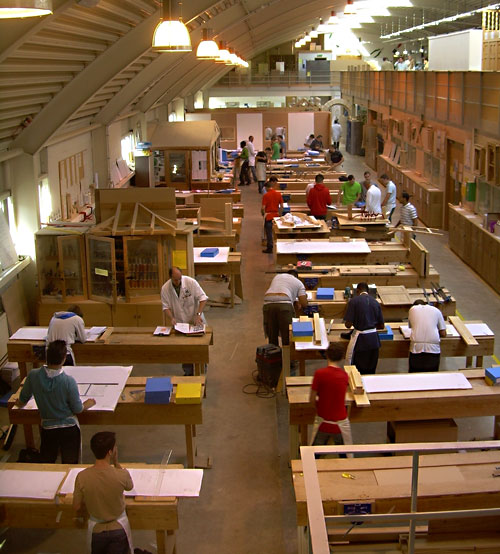 Preparation for the 4th block of training, during which the trainees pass, for the first time, through courses in Norway, Great Britain and France, led the EACD president to, among others, London, to the COATAC and to the Building Crafts College, where, in addition to stonemasons, carpenters are trained.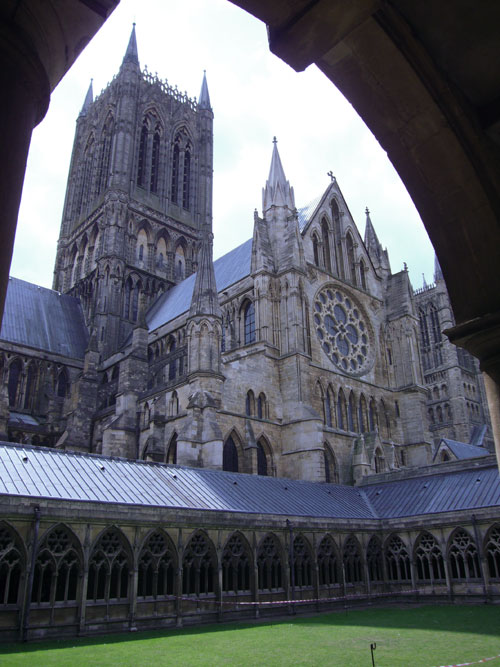 In the workshop of Lincoln's impressive cathedral, the EACD trainees will gain an insight into the work in the glass workshop. The plan is also to spend time studying the MAGNA CARTA which is kept in Lincoln.
The participants in the tour met on January 8, 2011, in Amsterdam. They discussed with the president the documentation and the certification process for their Master tour. After all, the first female trainee comes from The Netherlands.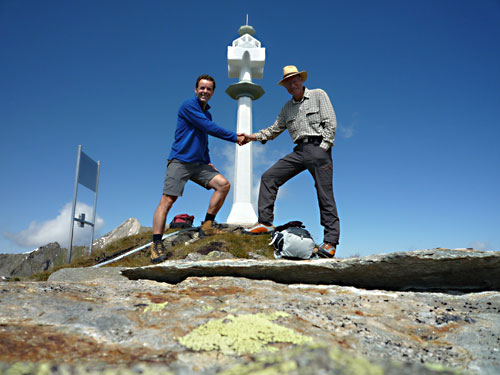 Another of those present in Amsterdam was Georg Obererlacher (seen on the left), the alumnus with distinction from the first tour which took place from 2006 to 2009. During a mountain trek in the Martell Valley, by shaking hands on it, he accepted the executive committee's call to become the representative of the EMC group (European Master of Craft).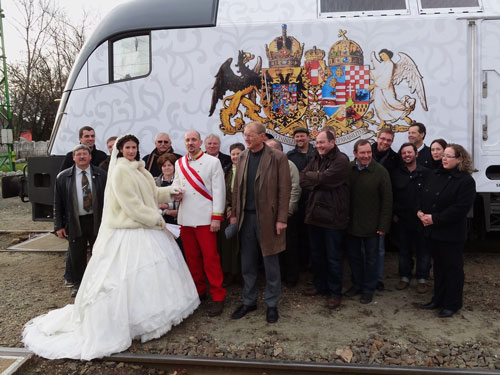 In Godollo met under great Hungarian hosting the participants of the Master Tour with the president. Discussed was the conduct of the examination and the preparation of the following documentation book. A part of the schedule also represented the official start of a locomotive, which demonstrates the worship of the historic Empress Elisabeth "Sissi".