2012, Troyes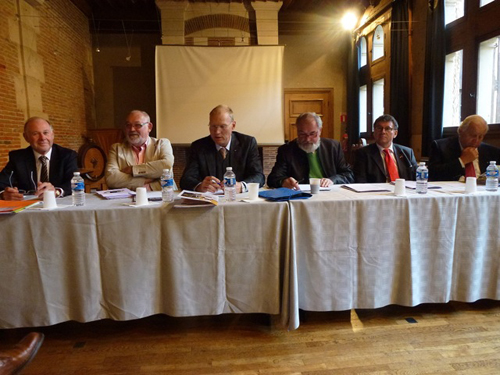 The 1212 Plenary Meeting was held in Troyes; it was hosted by the Compagnos du Devoir and the Museum of Tools and Trade.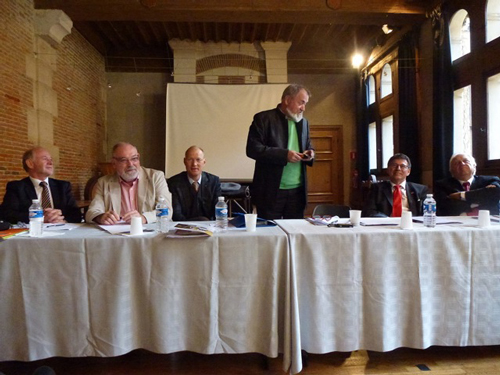 Before the new Chairmanship was voted in, 1st Vice-President Franz Waldner told the Assembly how grateful he was for a wonderful time.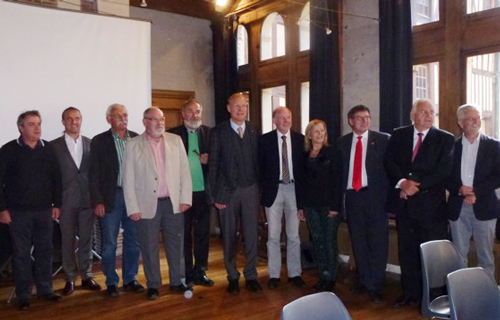 The Plenary Meeting votes unanimously for the new Chairmanship.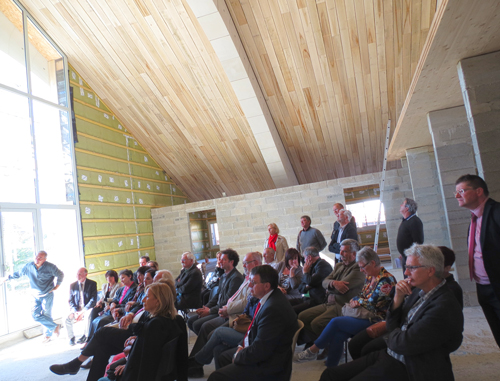 Jean Paul Foucher, elected President for the next three years, has put a programme together; a company is being viewed that applies the most up-to-date technology to create massive arches in stone, and to integrate them into modern structures.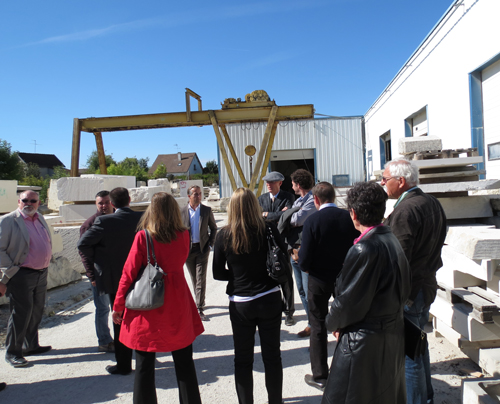 The company undertakes all work required for production. It does not have its own quarry.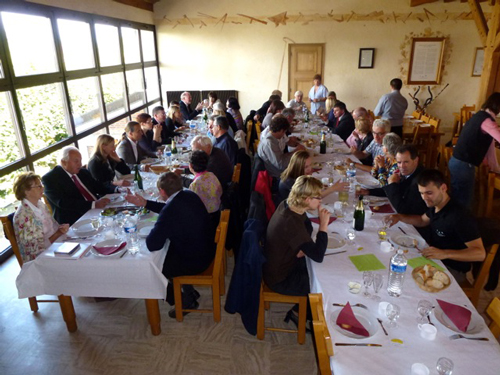 A break for lunch in the Compagnons du Devoir centre.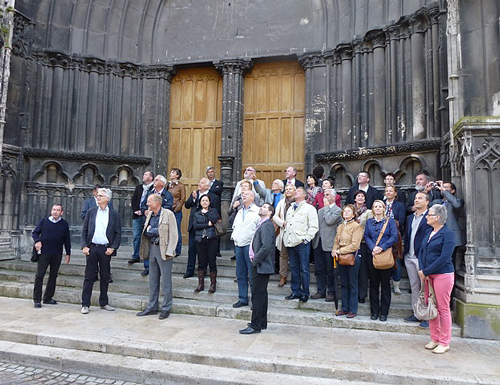 The guided tour around Troyes provides plenty to see, alongside a great many churches...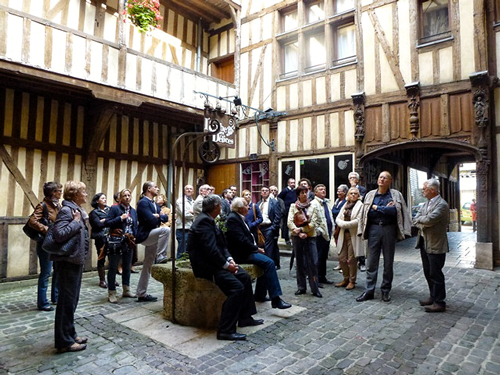 ... and the timber frame buildings in the old town are especially charming; many of them are medieval.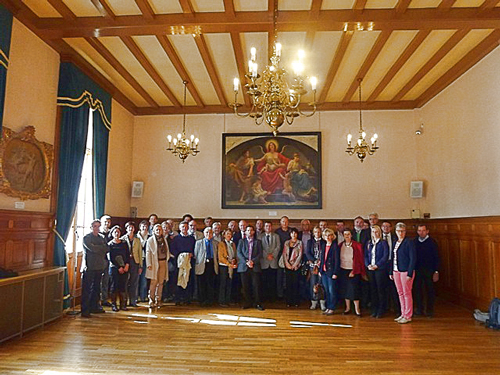 The EACD 2012 gathering comes to an end inside the Town Hall of Troyes.