Meeting in Trondheim, Norway in June 2010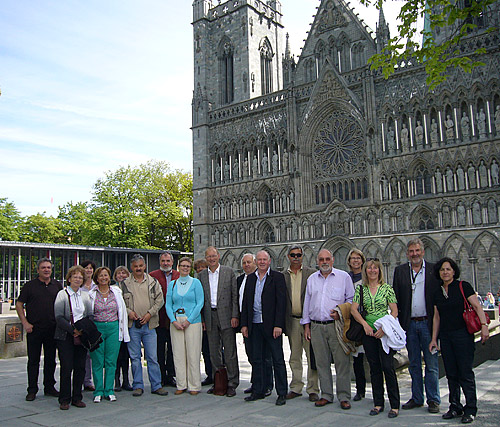 The extended committee of the EACD, with guests, in front of Trondheim's Nidaros Cathedral, with host Lene Landsem, master cathedral builder (8th from the left).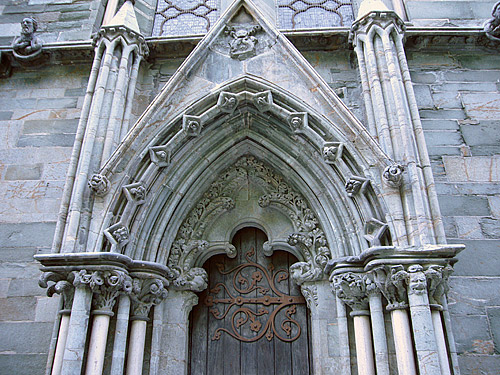 The church used for Norway's coronations goes back to Olaf II; it was built entirely of steatite, something especially fascinating. Details of the restoration were inspected on the scaffolding.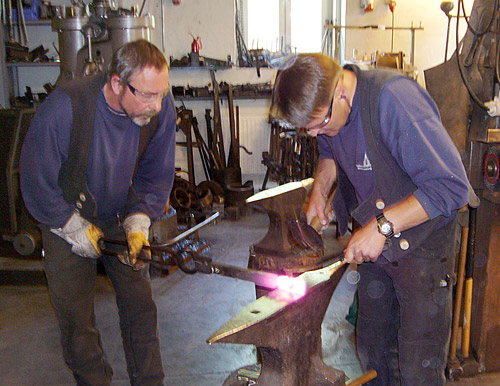 Concrete work experienced up close in the impressive smithy workshop.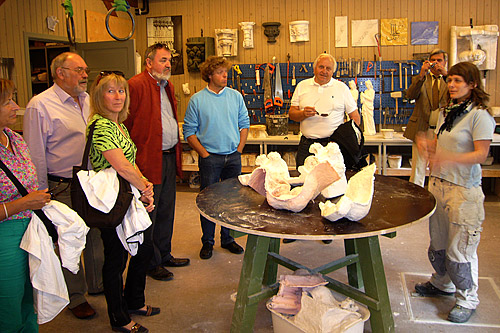 Moulding and casting techniques as used in practice were explained in a competent and committed way.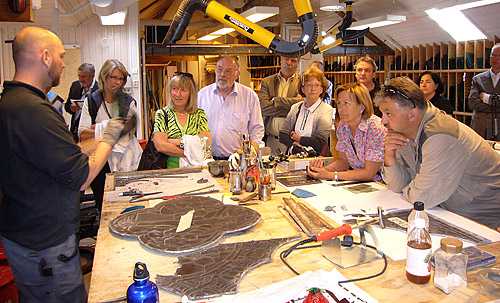 In the Trondheim cathedral workshop, alongside all the other skills needed to maintain the Nidaros Cathedral, there is, of course, also a workshop where the glass windows are restored.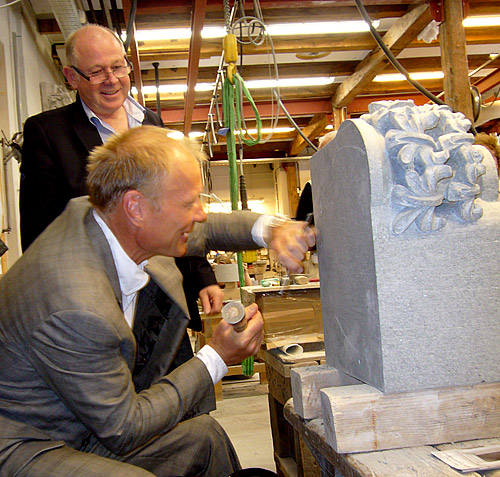 In the stonemasons' workshop, the EACD was permitted to sign a stone which will soon be placed next to the Nidaros Cathedral.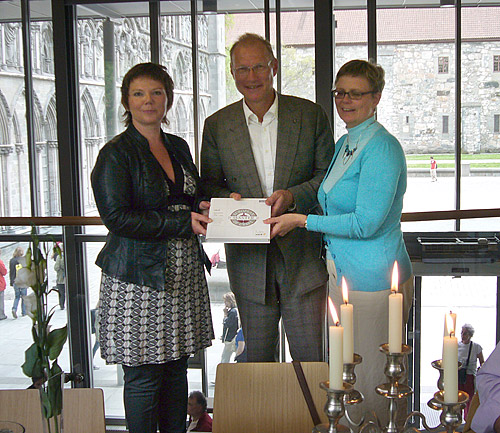 The presentation of the EACD book during the official reception by the Dean of the Cathedral.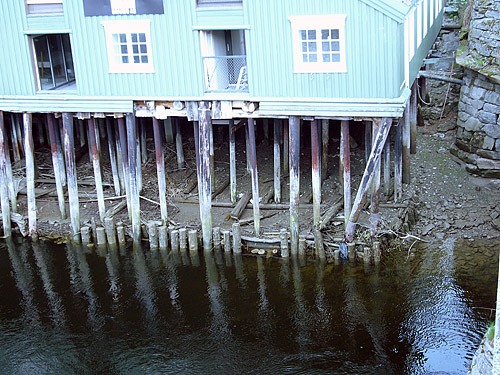 By the water in the centre of Trondheim, an analysis took place of interesting techniques used during the establishment of old residential and commercial houses.