Due to the various legal systems in European countries, there are great differences in the respective educational systems. Stonemasons and sculptors are particularly able to work together to promote the culture of their own craft. Many centuries ago there was already an international network of masons' lodges at the major cathedrals in Europe as well as an excellent training system for that time. This is the origin of a craft identity that is deeply rooted in the history of many eras and is still present today. In Europe, which is getting closer together, there is a chance of working on a common target and to promote it for the use and profit of society.
This is the reason why, since 1998, we hold annual meetings of international experts. In 2003, at the 6th Soest Talks in Brussels at the UEAPME, the EUROPEAN ASSOCIATION OF BUILDING CRAFTS AND DESIGN, the EACD, has been constituted, articles of association have been passed and the 1st general assembly has been held. This put the common aim of the international circle of friends to a more official level.
Training measures
The main common tie between the members of the EACD is the mutual striving for high comparable standards and to constantly improve the quality of practical and academic training in vocational training and graduation in the building crafts in Europe. A MASTER OF CRAFT degree should be established all over Europe, an equivalent to the MASTER OF SCIENCE degree.
In 2006, for the first time, and following an international call for applications, eight carefully selected candidates were sent off on a tour of Europe. In Brussels, in the spring of 2009, the appropriate committee of the EACD awarded the title of EUROPEAN MASTER OF CRAFT after the successful completion of all the requirements.
As a result, the carrying-out of a follow-up action was unanimously agreed on. This second tour has take place from 2010 until 2012.
Following their successful European Tour, seven applicants were awarded the title of EUROPEAN MASTER OF CRAFT by the EACD during the summer of 2012, in Salzburg. To keep costs down, the account of this event will appear in book form in 2014.
The third tour for stonemasons and sculptors, and the first for VEUKO stove-fitters, has also been agreed, with plans for a 2014 start. The tour will be launched at the Annual Meeting in the Autumn.
These stations were organized from the president this time:
Cologne Cathedral Stonemasonry Workshop, Germany
St Maria zur Wiese Cathedral Stonemasonry Workshop, Soest, Germany
HTL – Hallein, Austria
Kienesberger GmbH, Austria
Natursteine Franz Bamberger, Austria
Federal Mouments Office, Vienna, Austria a
Marmor Hotavlje GmbH, Slovenia
Stonemasons College Brac, Croatia
Technical College for Stone Sculpture in Lasa, Italy
Cathedral Stonemasonry Workshop, Basel, Switzerland
Institute of Stone, Rodez, France
Building Crafts College, London, UK
Canterbury Cathedral, UK
Lincoln Cathedral, UK
Nidaros Cathedral, Trondheim, Norway
Members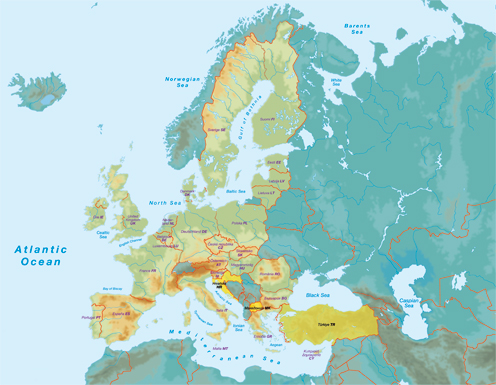 Hungary
Latvia
United Kingdom
Switzerland
France
Austria
Norway
Netherlands
Italy
Slovakia
Sweden
Croatia
Slovenia
Germany
Luxembourg
For printing download this site as PDF
Presseberichte (Germany)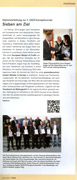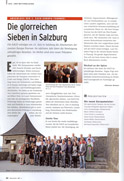 Gallery